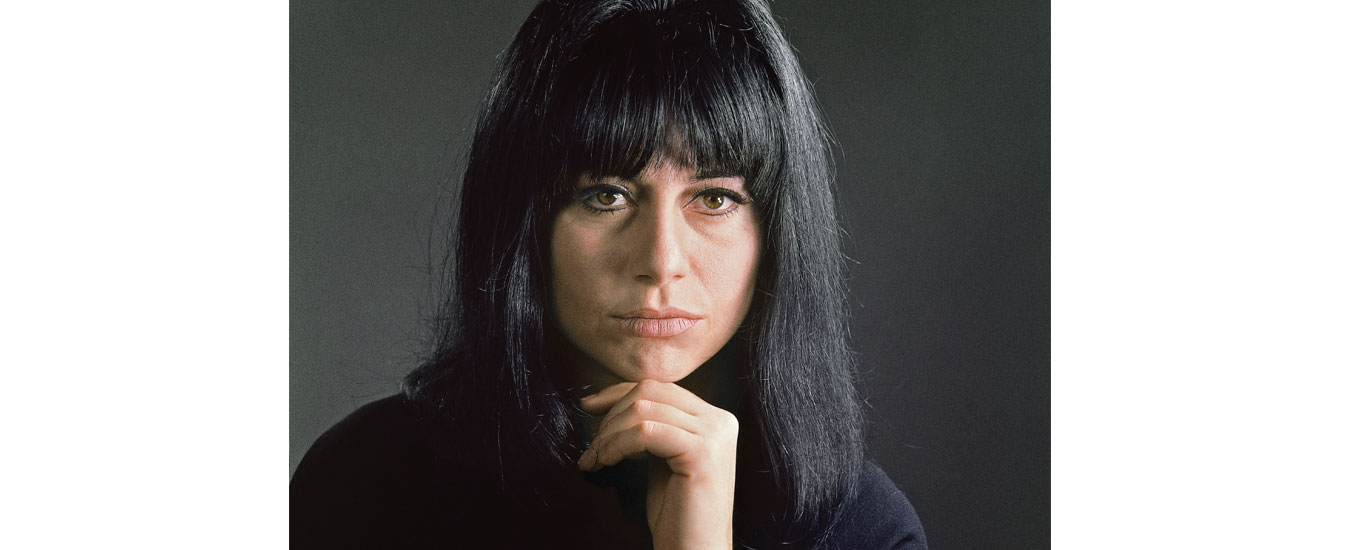 Photo: Kalan Müzik Archive
She was born in 1935 in Istanbul. She started singing at the age of four. Her first performance was of a classical Turkish song by the renowned composer Yesari Asım Ersoy. When she was in primary school, she sang Schubert's 'Serenade' and 'The Linden Tree' with Turkish lyrics in the company of Tarık Bulut's piano in Ayşe Abla's (Neriman Hızır) 'Children's Hour' programmes that aired on Saturday evenings on Ankara Radio. She took piano lessons from Ferdi Statser. She graduated from Üsküdar American Girls' College in 1956. She became the first Turkish singer to take part in the 'Melody Caravan' programme prepared and presented by Hulki Saner on Istanbul Radio in 1957. The record of the song 'Love Me Tender', which she performed with Aleksandr Zamboğlu Guitar Quartet, was produced by Sadık Hıtay, the chief of the American News Centre Radio section.
She first appeared on the stage at 'Süreyya' in Ankara, without her family's knowledge. She made a name for herself as a jazz singer between 1960 and 1962. She sang jazz songs in the weekly programme of Salim Ağırbaş Quintet on Istanbul Radio. In 1962, she helped Erdem Buri realise his vision for adapting foreign language songs with Turkish lyrics, performing Turkish Folk Music pieces in polyphony and with western instruments without disturbing their melodic and rhythmic structure, composing new pieces based on Turkish music, with Turkish lyrics. In the same year, for the Odeon records label, she recorded the adaptations 'Mutlu Günler' [Happy Days] and 'Ninni' [Lullaby], written for Turkish by Buri, and 'Senin Şarkını Söylüyorum' [I'm Singing Your Song], for which Buri wrote both the lyrics and the music. In 1964, she participated in the Balkan Melodies Festival with the National Orchestra (of Turkey), was named the most favourite singer of the critics and made to the cover of Arena magazine. This was also when she filled the record Burçak Tarlası [Vetch Field], which is considered the first 'hit' of 'polyphonic' Turkish Popular Music.
At the beginning of 1966 she went to Paris to make records. She filled ten records in French and appeared in radio and television shows, gave concerts and participated in various festivals in France, Belgium, Germany, Poland, Tunisia, Morocco, the Netherlands and Brazil. In the USA, she released the album Tract, composed especially for German by İlhan Mimaroğlu. The album she released in France in Turkish received the Charles Cros Academy 1981 Plaque Grand Prize. Her latest album is Nâzım Hikmet'e Saygı [Ode to Nâzım Hikmet]. In 1987, she retired from the stages with a concert she gave in the Netherlands. Her global release The Songs of Poets was re-released in Turkey in CD and cassette by Kalan Music in 1999 under the title, Yunus'tan Nâzım'a. After her first book Erdemli Yıllar [Years with Erdem] (Bilgi Publishing House, 1996), she published her memoirs under the title of Düşmemiş Bir Uçağın Kara Kutusu [The Black Box of an Uncrashed Plane] (Çınar Publications, 2001). German still lives in Paris.