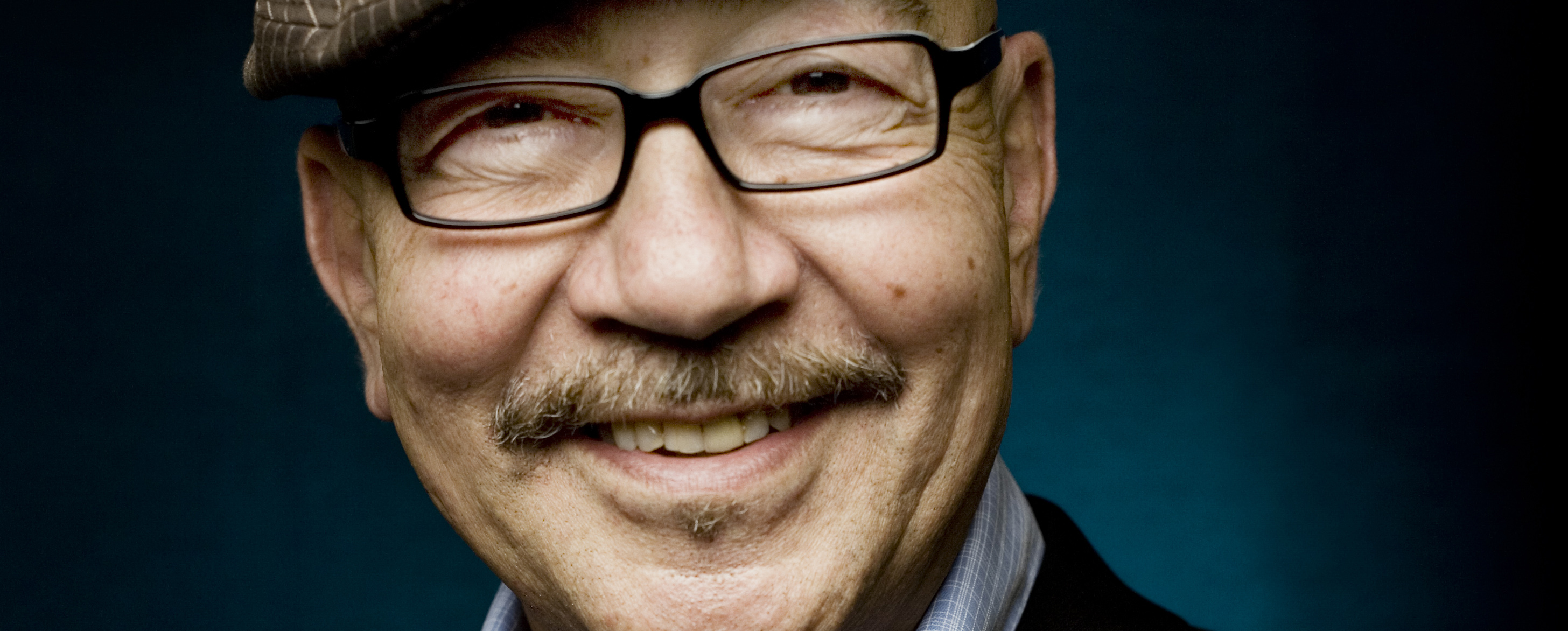 Hayati Kafe was born in 1941 in Istanbul. He started singing songs at the age of four. He entered the Taksim Aydın School in 1948, where he began to play the mandolin in the second grade and joined the class choir. Two years later, his father bought him an accordion and he started to take accordion lessons from a Belarusian teacher. He attended secondary school at the Saint Michel French High School [Lycée Français Saint-Michel], where he started to give small concerts to his classmates playing the accordion and singing. The songs he played and sang were mostly popular European music of the time which included Nat King Cole, Charles Aznavour, Dario Moreno's hits and popular Italian songs.
The film "Rock Around the Clock", screened at the Atlas Cinema in 1957, changed Hayati's and many young musicians from Istanbul's view of music. Hayati immediately learned and started singing songs from the film such as "Cry Me A River" by Julie London and "The Great Pretender" by The Platters.
During the same year, Hayati participated in a singing competition at the Caddebostan Casino and won second place. Also around that time he met and formed a quartet with double bass player Ali Nomer and guitarist Cem Bumin. The quartet made its first appearances at the Maçka Tennis Club, then they played at the Maçka "Taşlık" Restaurant on Saturday afternoons at brunch. Hayati Kafe also started to play the piano during this period.
Hayati started Robert College High School in 1956, at the same time he started performing twice a week at the US Army NCO Club in Emirgan. In those years, he was mostly interested in American pop music and was listening to singers such as Paul Anka, Nat King Cole, and Dean Martin. He was very impressed by Dizzy Gillespie that he had seen at the Saray Cinema in Istanbul that year. During this time, together with his childhood friend Emin Fındıkoğlu, Hayati started researching the jazz world.
At a concert at Robert College in 1960, he met İlham Gencer's drummer Turhan Eteke. In the summer of that year, on Eteke's suggestion, he became a vocalist in the Nejat Cendeli Orchestra and performed on stage at Yeşilyurt Mini Club. He worked with the orchestra, which changed its name to the Zekai Apaydın Orchestra, at the Taksim Municipal Casino during the winter months, and performed shows at the Reşat Nightclub. At the same time, he was doing a half-hour jazz programme on Istanbul Radio every two weeks with the Nejat Cendeli Trio featuring Turhan Eteke on drum and Targan Unutmaz on bass.
Hayati Kafe recorded his first song "Segretamente"in 1961, which entered the "Top Ten" chart in Turkey. In the summer of 1961, he was "transferred" to the İsmet Sıral Orchestra with Turhan Eteke and started playing at the "Hilton Roof Bar". The İsmet Sıral Orchestra was offered a three-month tour of Sweden in May 1962. They were greeted warmly by the Swedes, and decided to stay. The orchestra returned to Istanbul after two years, but Hayati left the orchestra and continued to live in Sweden.
In April of 1964, Hayati became a vocalist in the orchestra of Carl-Henrik Norin, a saxophonist and jazz musician famous in Sweden. Norin was to become as a crucial mentor in Hayati's life. In 1965, Hayati made his first Swedish-language recording with "When You Wish Upon A Star". He recorded the song "Fall In Love" in Swedish in 1966, followed by a Swedish version of Bobby Darin's song "Things" in 1967. The record retained its place on the Swedish Top Ten chart for thirteen weeks. Hayati had become an artist well-known to the Swedes.
Television works, shows and tours in Scandinavia began to come one after another. Hayati had now changed his repertoire and started singing pieces mostly from the great musical treasure called "The American Songbook". He sang "Big Band" songs on television, radio and at concerts.
Hayati recorded the "Ha det så kul!" LP in 1973 and managed a night-club in Stockholm called Hayati's Kafe between 1974 and 1979. The bands that took stage at the club were Stockholm-based pop and jazz ensembles. Hayati Kafe joined them on the stage from time to time. Between 1975 and 1991, Hayati recorded three LPs and four singles and also participated in 30-40 different television programmes.
Between 1991 and 1994, he made productions with NDR Big Band of Hamburg Radio, Metropol Orchestra of grand orchestra of Amsterdam Radio, RIAS Big Band of Berlin's new radio and appeared on stage at their concerts. In 1994, he recorded the CD "The Crooner" with the NDR Big Band and the Metropole Orchestra.
In 2000, he released the CD "For All We Know" accompanied by a small band. In 2007, he completed the CD "The Copenhagen Session" accompanied by pianist Jan Lundgren, and in 2010 the CD "För Värmens Skull" with compositions by Swedish composer Jan Sigurd.
After many years, Hayati went on stage again in Selcuk-Bilgeler, Turkey in 2013. He has been giving concerts in Paris, Hamburg, Berlin outside Sweden for a long time. In 2015, he was invited to the Nardis Jazz Club for the International Jazz Day; in 2016, the album "What Are You Doing The Rest Of Your Life" was released. In 2019, he performed a duet with Sibel Köse at the Ankara Jazz Festival. Currently, he gives concerts every year accompanied by Monica Dominique and Jan Lundgren, one of the Swedish piano stars, and lives in Stockholm.